Train Jam 2015 took place from February 26 through February 28th, and here's some fun stats about the event!
Total Train Journey Hours: 55
Game Submitted: 45
Jammers in Attendance: 124
Brake-lines Broken Due to Snow: 1
Food Left in the Cafe Car by the End of Train Jam: 3 Snickers bars
All in all, the second annual Train Jam was a resounding success.  As you can see, we doubled in size from last year's event to this year's, and this definitely led to twice as much fun and adventure: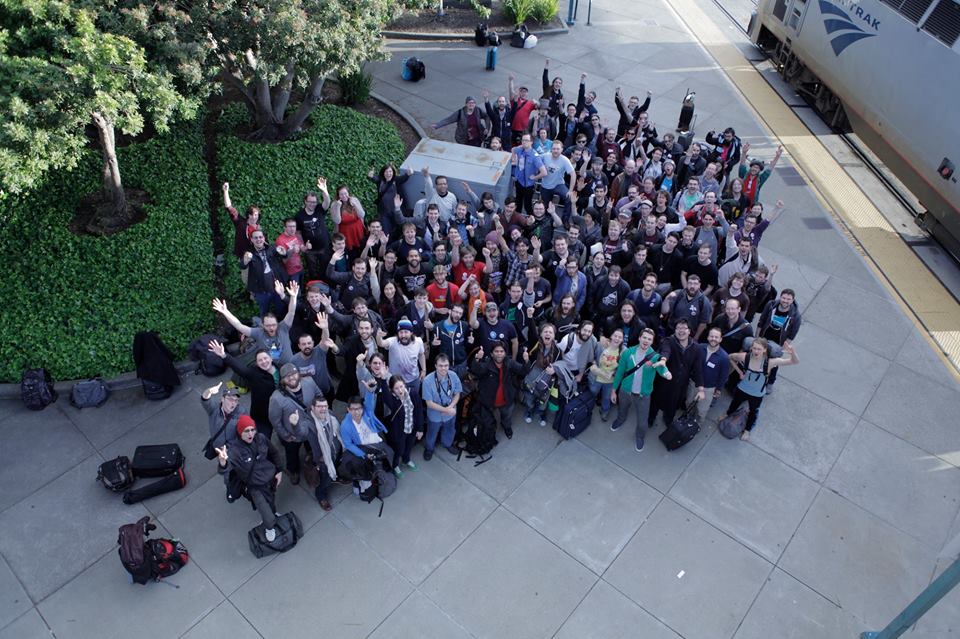 We've attempted to gather all of the games that were created on Train Jam 2015 and they're available for you to play here! Make sure to check them out and experience all of the wonderful creations.  Some of the games have already been released on the app store and even featured on websites such as Polygon and Kill Screen!
This year's Train Jam included our first year reaching out directly to universities to work with getting students into the jam. We were able to work with schools across the United States as well as the Netherlands and Australia, which resulted in students from all over the world. You can read more about the student ambassador initiative here and here.
Also, for the first time ever, we were also able to showcase the games created during Train Jam at GDC! Thanks to the generosity of the GDC organizers, 124 developers (ranging from students to seasoned professionals) were given the opportunity to show off their work to thousands of their peers throughout the week of GDC.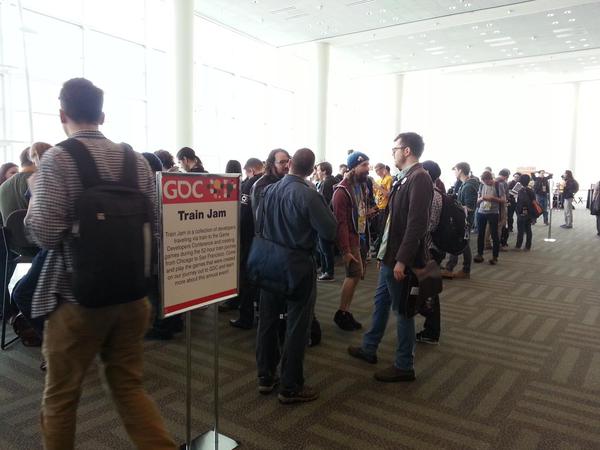 We've got big plans for next year's Train Jam, so check back in a few months for information on how to purchase tickets!
Big thank you, again, to all of our 2015 sponsors: Unity, YourKarma, YoYo Games, Playstation, Vlambeer, GDC, playvue, and intel – we couldn't have done this without you!